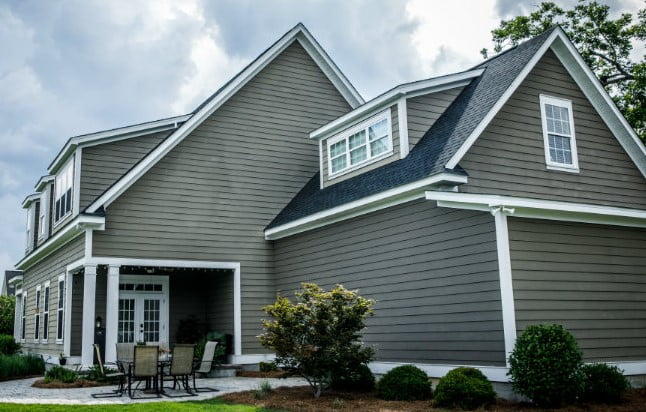 HardiePlank Siding Installation
Elite Siding Gutters Roofing LLC installs James Hardie siding products including HardiePlank throughout the Essex, MD. James Hardie siding is a fiber cement siding made from wood pulp, cement, clay, and sand.
It can be molded into all the well-known wood designs and styles such as shingles, board, clapboard and other styles such as stucco. Fiber cement comes in many colors and can be painted.
Hardieplank siding is fire-resistant, rot-proof, termite-proof, and resists the normal expansion and contraction from temperature changes.
And, the price is competitive with wood, brick, particle board, and above-average-quality vinyl siding. Call us today for a free consultation and price quote.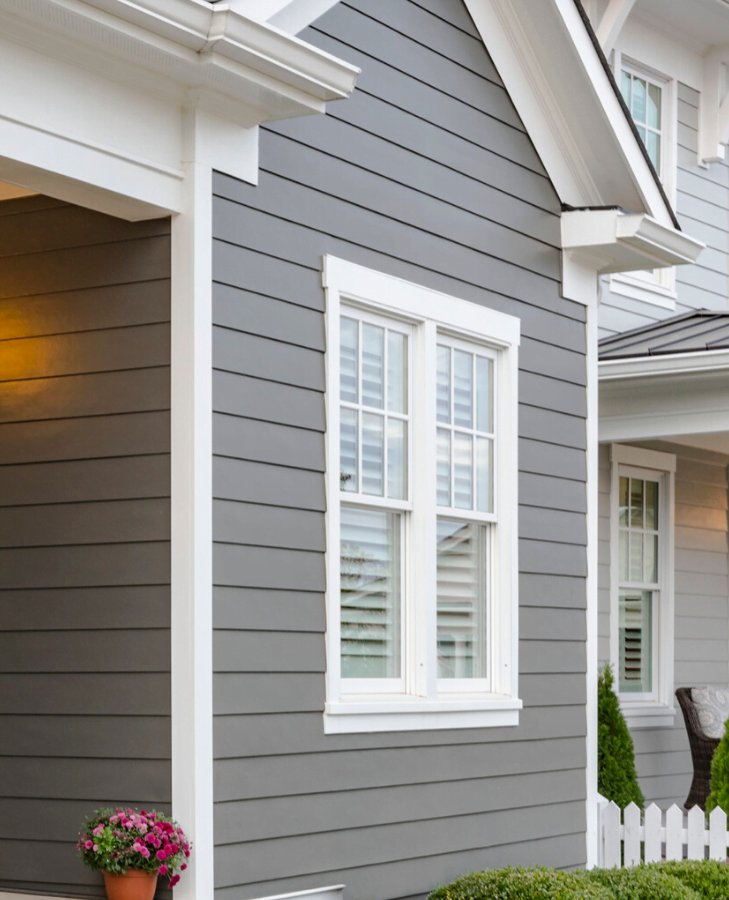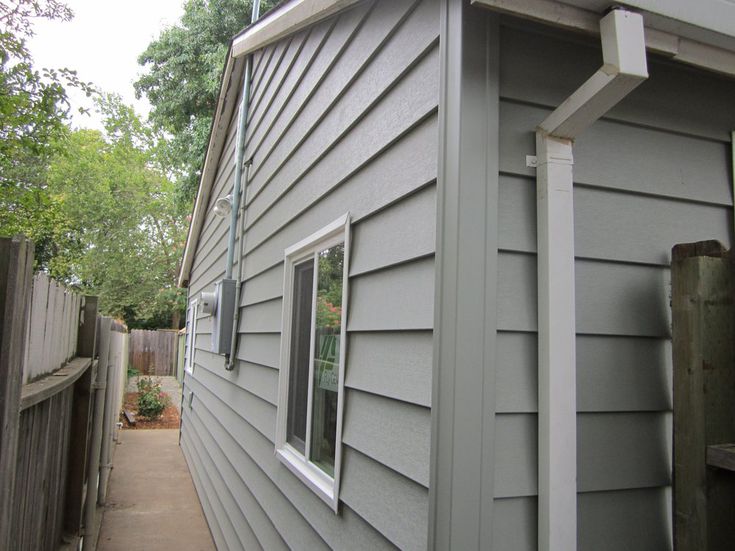 Vinyl siding is a great way to improve your home's exterior and ensure its longevity. This easy-care and low-cost solution offers a number of benefits over materials such as wood or fiber cement. Vinyl siding's durability, energy efficiency, low maintenance and improved color options are why homeowners continue to choose vinyl siding from Elite Siding Gutters Roofing LLC.
Vinyl house siding offers greater color choices and longer-lasting color solutions than other materials. Elite Siding Gutters Roofing LLC offers more than 400 colors, all of which offer trusted protection against fading. Not sure what trim colors go with the siding color you love? Elite Siding Gutters Roofing LLC has a color chart to help you pick a perfect combination.
Aluminum Siding Installation
When it's time to update the siding on your Essex, MD home, you deserve to have more than just traditional vinyl siding options to choose from! At Elite Siding Gutters Roofing LLC, we offer high-quality aluminum siding that delivers superior benefits at a cost-effective price.
Designed to be easy to install and customizable to the unique style of any property, our aluminum siding provides lasting home protection and upgraded curb appeal that stands the test of time.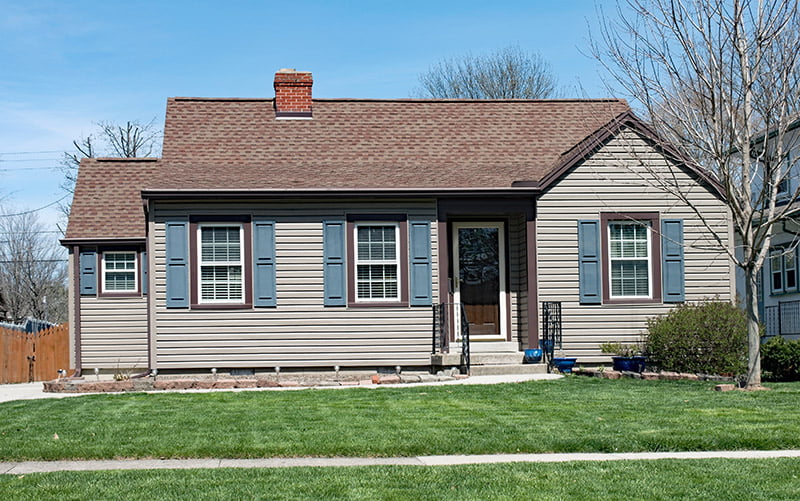 Elite Siding Gutters Roofing LLC has built his reputation as trusted aluminum siding installers for homes in Essex, MD.
With an expert team of contractors, top-rated products, and flexible financing, we can make it easy for you to get the stunning exterior update you deserve—without breaking your budget.
Insulated Siding Installation
When you think of replacement siding, curb appeal is often the first consideration that comes to mind, but there are many related advantages to choosing a high-quality siding for your home that go beyond appearance.
At Elite Siding Gutters Roofing LLC, we offer insulated siding—a durable, low-maintenance solution that delivers unparalleled curb appeal and improved efficiency for Essex, MD homes and businesses.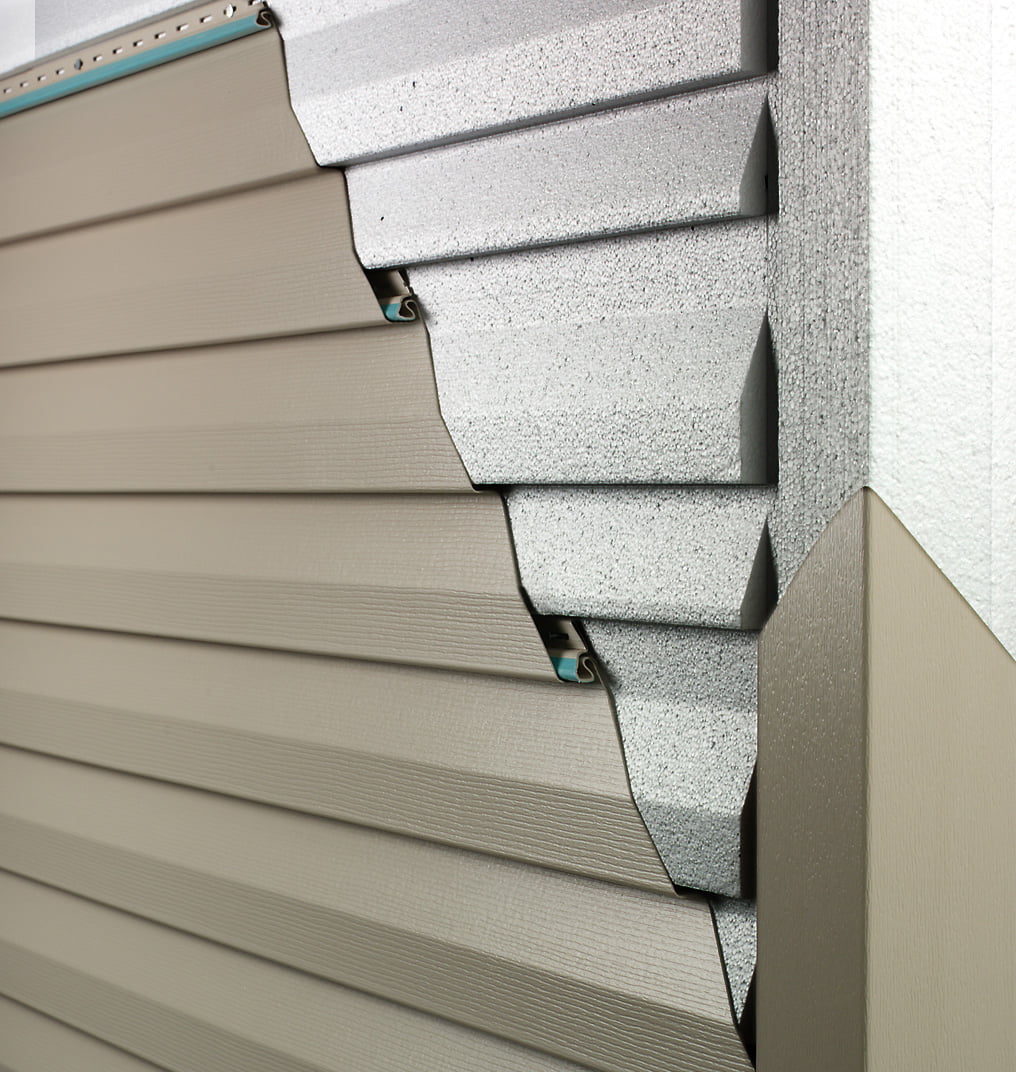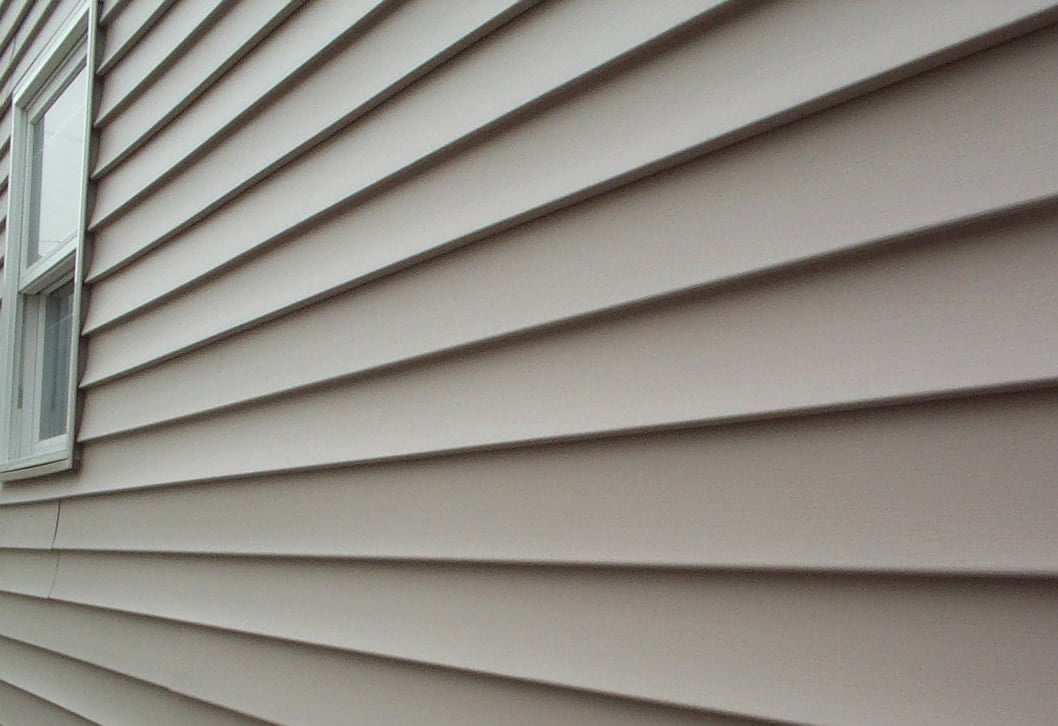 All of our insulated siding installers are trained, certified, and fully committed to helping you choose the ideal product for complementing and protecting your home—while delivering guaranteed installations that stand the test of time.
Give your home a true mark of distinction with a unique vertical siding. Expand your architectural options by using Board & Batten for the entire house or simply as an accent panel on walls, gable ends and porches.
Stand out from other homes in your neighborhood with this contemporary style that will have your neighbors talking. Backed by one of the best warranties in the business, Board & Batten premium vertical vinyl siding is available in a broad spectrum of colors.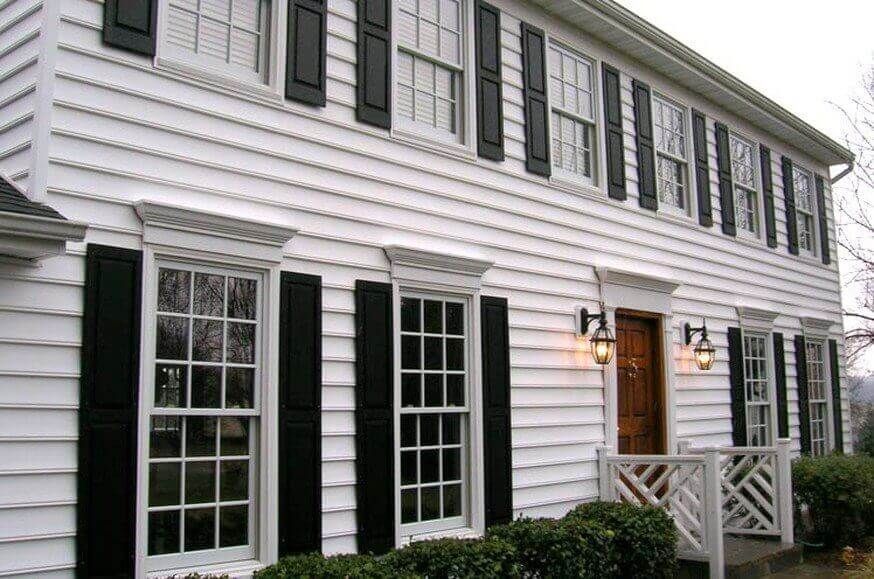 We use a couple of different siding options at Elite Siding Gutters Roofing LLC, but when it comes to beaded vinyl siding, there are a few reasons why our clients love it. Introduced in the 1950s to replace aluminum siding, vinyl siding has become a staple for contractors and homeowners across the US.
Don't continue to neglect the exterior of your home. Call us today for your free consultation to find out more about our top-rated siding options.
If you want to enhance curb appeal for your commercial or residential building, cedar shake shingles are one of the most naturally rustic and beautiful siding options you can go with.
Cedar shake siding is made from high-quality yellow or western red cedar shingles and can be hand-split or taper sawn, depending on your design preferences. Because wood is a natural insulator, it is able to withstand even the harshest environments.
Cedar siding is made from the evergreen cedar tree, which produces so called "soft lumber", which is why it is so lightweight and easy to work with.
However, this wood is also very strong and durable, and also has a remarkable tight grain pattern that helps it hold its shape in any kind of weather extremes, making it perfect for the climate in Essex, MD.
Updating the siding on your home is a surefire way to increase its value and overall curb appeal. Siding also tends to insulate your home for energy efficiency and financial savings in the future. If you are looking to achieve a classic look for your traditional American house, wood siding is your best option.
Elite Siding Gutters Roofing LLC offers quality wood siding installation with the helping hands of our skilled contractors.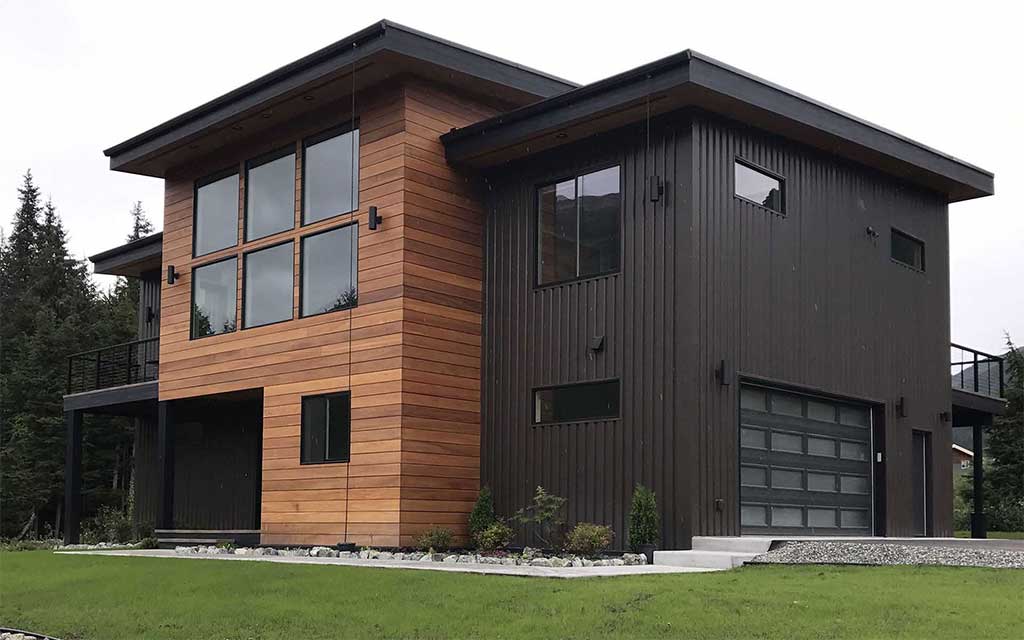 Stone siding is commonplace in many homes, but it isn't actually made of stone—it's made to appear as stone. The actual material used to create stone siding is an aggregate material specifically built to benefit property owners.
If you live in the Essex, MD area, you've probably seen someone homes that take advantage of this unique siding material. It's a popular choice for new builds and existing homes. If you're considering using stone siding for your property or home, call us today and schedule a free estimate.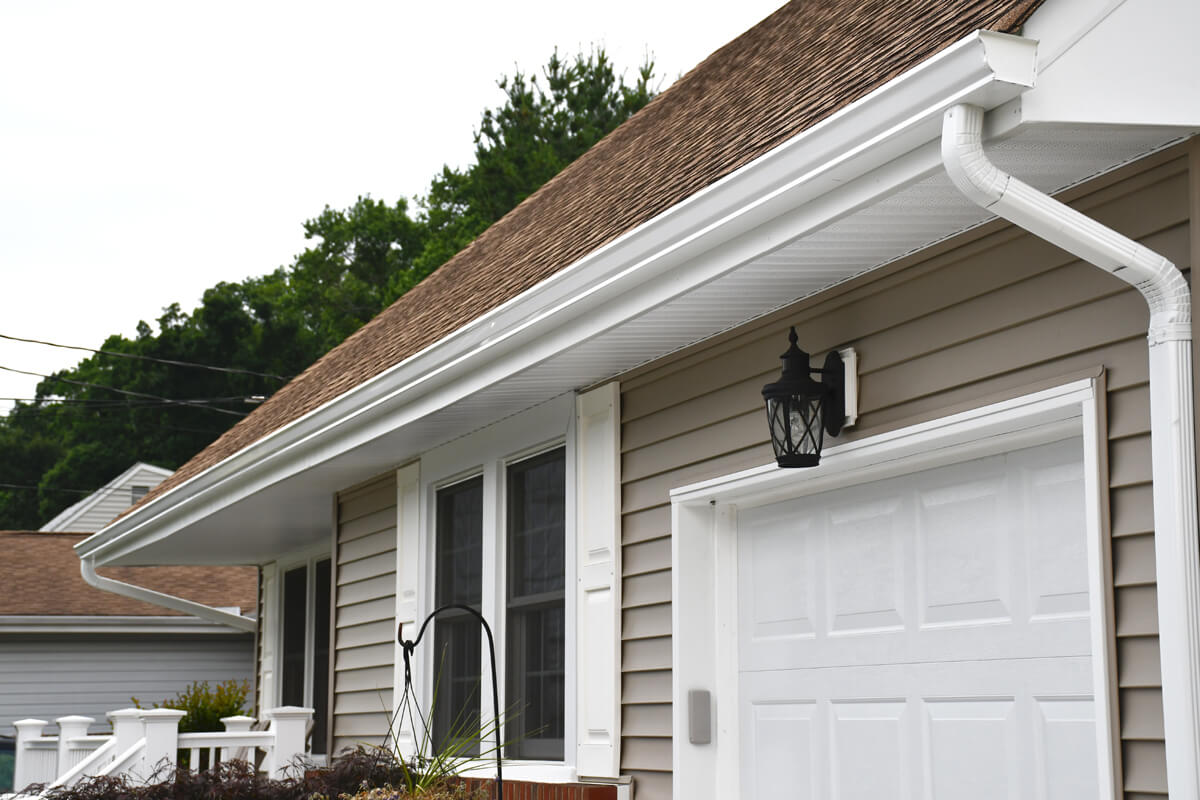 Simply put, K-style gutters work, and they work well. It's no accident that nearly 80% of gutters installed in America today are K-style gutters. Both homeowners and roofing contractors appreciate this gutter style for its combination of durability and greater ease of installation.
K-style gutters are more durable, and their design is more conducive for handling water, withstanding fallen debris, and prevention of bending.
K-style gutters are also a natural choice for custom-produced seamless gutters, and they can be produced from a number of materials, including aluminum, galvalume metal, galvanized steel, and copper. In addition, K-style gutters are generally cheaper to produce and install than the older half-round gutter style.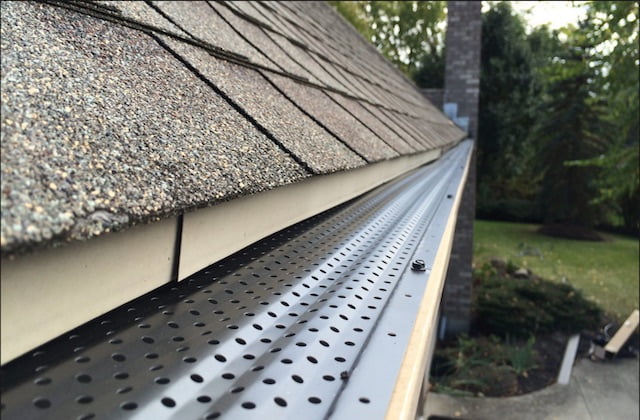 Tired of having to clean out those gutters? Elite Siding Gutters Roofing LLC provides great Gutter Guard options that take the hard work out of gutter maintenance, and help prolong the life of your gutters!
If you're reading this, you probably already realize that gutters are an important component of your roofing system.
Gutters safely drain water away from your roof and away from everything that's underneath your roof covers. But what happens when the leaves come down in the fall, or when a storm blows some debris your roof's way? Leaves and debris have a way of finding their way to your gutters.
Gutters that become clogged lose their ability to direct the flow of water to the downspouts, leading to pooling of water in your gutters and on your roof, which can result in all sorts of problems.
Thermoplastic Roofing (TPO Roof Systems)
Whether you're having a new roof installed or having an existing roof replaced, there are many options to choose from. One of the most popular roofing materials installed on commercial properties is a thermoplastic polyolefin, also commonly known as TPO roofing.
This type of roof is comprised of an ethylene-propylene rubber that is combined with polypropylene through a polymerizing method. There are multiple reasons to opt for this material. From durability to cost-efficiency, TPO roofing is an excellent go-to choose for commercial construction projects.
TPO roofing can be installed using various installation methods, including mechanical attachment, adherence, ballasting, and plate bonding. The best installation method will depend on the exact project.
We have been protecting roofs in Essex, MD  for many years, our clients are more than satisfied with the results obtained and the response time provided. If you are thinking about a project for your roof, we offer free estimates and we are more than ready to start working with you.
Ethylene Propylene Diene Terpolymer (EPDM Systems) Installation
EPDM stands for ethylene propylene diene terpolymer. It is a synthetic rubber roofing material that can be used on both residential and commercial structures with low slopes. The material is comprised of two main ingredients, propylene and ethylene, both of which are derived from natural gas and oil. EPDM roofing can be installed in either white or black, as well as in a variety of widths between 7.5 to 50 feet.
EPDM roofing is available in three thicknesses of 45, 65, and 90 mils, and can be attached through ballasting, adhesives, or mechanical attachment. Regardless of the installation method, the seams of the rubber roofing structure are sealed with a liquid adhesive, or in some cases, a specially formulated tape will be used for sealing purposes.
EPDM roofing installation results in a beautiful rubber roof that maintains superior durability. Due to its ability to expand and contract, EDPM is able to resist cracking in both extreme hot and cold temperatures.
When it is extremely hot outside, EPDM roofing can naturally lower the temperature of your roof's surface by as much as 80 degrees. The EPDM roofing material is also known to be extremely durable in harsh weather conditions like snow, ice, hail, and wind. When exposed to standing water for an extended period of time, though, damage can result; this is why we highly recommend to ensure your roof has proper drainage before installing an EPDM roof.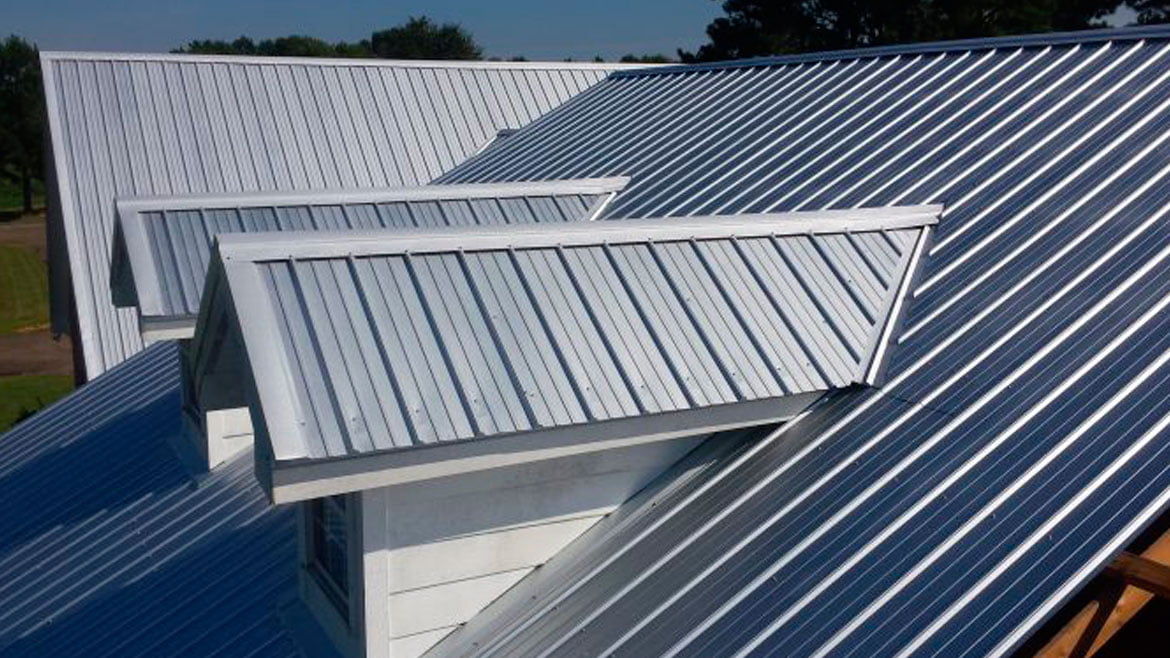 For commercial buildings, metal roofing is one of the most popular commercial roof choices available today. If you are looking for an affordable and great metal roofing installation in Essex, MD then Elite Siding Gutters Roofing LLC is your quality service team to take care of it all. Here we are located in great state of Wisconsin to enhance and provide impeccable solutions to your roofing requirements and needs for your commercial or residential property.
Our staff consists in professionals and experts that have been in the roofing department for many years and continuously train their best to provide outstanding services for you metal roofing installation. We are a licensed company that is willing to offer and go the extra step to achieve your specifications regarding your roofing installation.
We have come a long way since the beginning of this journey to success, and we have been able to stay above the competition due to our hard efforts, competitive techniques and cost-effective pricing. Your metal roofing installation will be our top priority to deliver high class finishes. We will always find the functional and effective solution that you seek on your roofing services. 
Whether you want to work with alternative materials or the traditional lot our team is knowledgeable and professional to deliver quality efforts that will provide longer lasting effects on the living expectancy of your roofing installation. If you are looking to get the best metal roofing installation then you have come to the right place.
High supremacy outcomes with Elite Siding Gutters Roofing LLC shingle roofing installation. Since 2009 we have been able to provide quality effort and hard workmanship into our customers' requests and specifications regarding their shingle installation. Our company is the team you seek to acquire the brilliant and safe results you need.
A roof is one of the most if not the top most crucial element that needs to be running safe and sound on your property. So your shingle roofing installation in Essex, MD must excel to by stand all of nature's harms and elements it can receive without acquiring the smallest of dents. Get the premium step by step treatment to get your roofing sturdy and long lasting.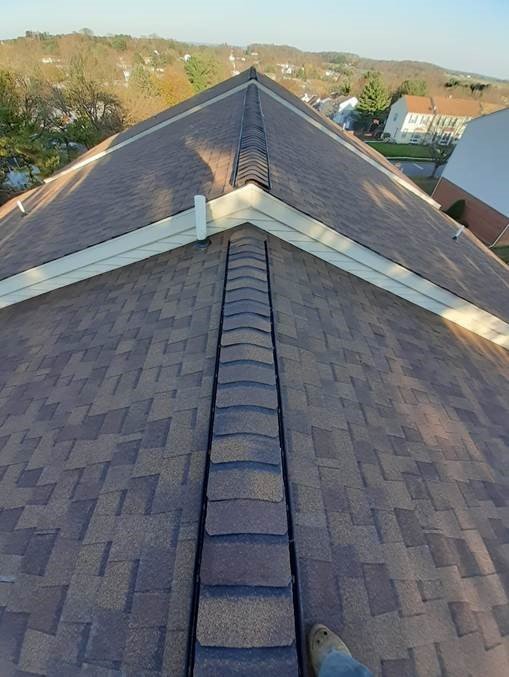 Elite Siding Gutters Roofing LLC is locally known in Essex, MD for delivering exceptional results at cost-effective prices when it comes to painting projects.
Our main priority is to exceed our clients' expectations in every project that we are signed to work on while staying within the agreed budget. We offer residential and commercial painting services, always working to provide you with the highest quality to increase the value and attractiveness of your property.
Repoint on brick walls and chimneys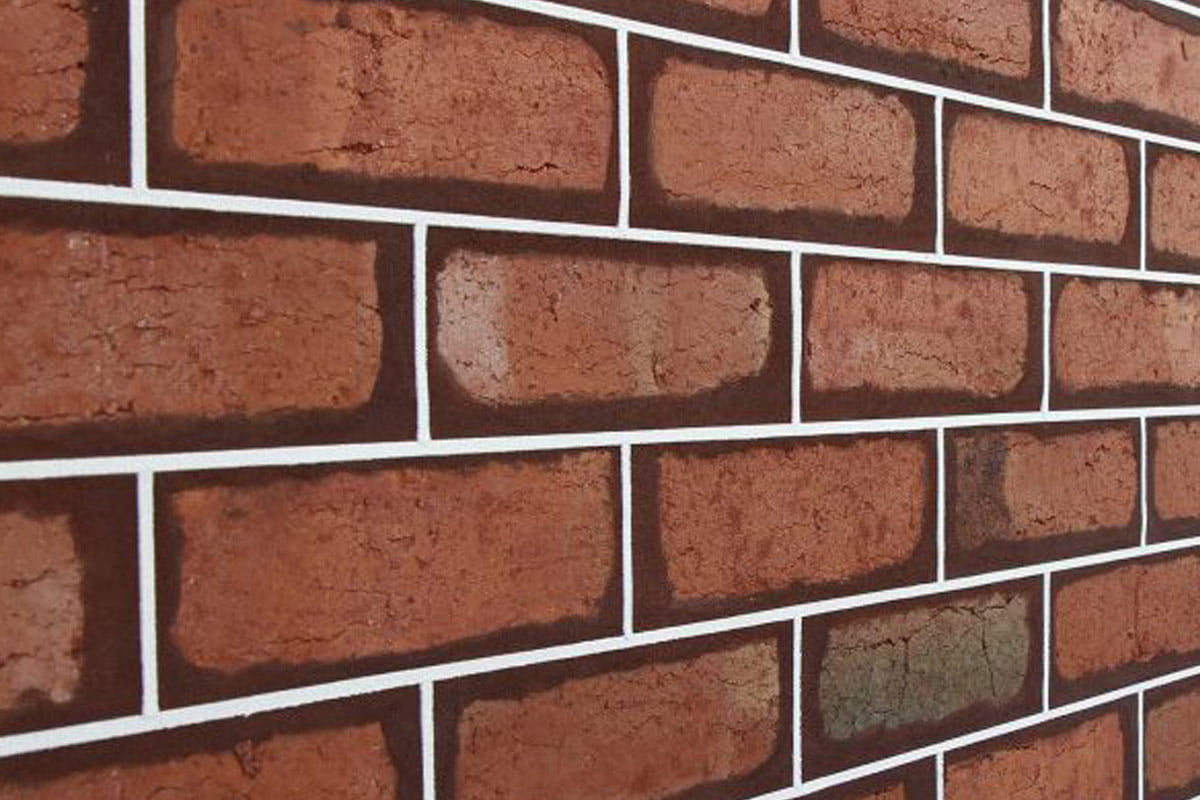 Repointing brick or stone joints is very important when cracks form in a masonry wall. Failure to repair them can have a big impact on the waterproofing of the building. This can cause water to seep into the back of the wall, trigger the brick to unravel, or even an exterior brick wall bowing out. This can eventually lead to the complete collapse of the brick or stone wall, not to mention mold. These consequences will require much more expensive repairs. The crumbling of the joints is due to the cycles of freezing that we encounter during the winter.
Repointing Of Stone And Brick Walls
It is important to hire a masonry contractor to repair masonry joints for several reasons. It is first of all important to verify the absence of underlying structural damage in the wall, which could have more serious consequences for the building, such as beef bellies, sealing problems which would require the repair of the entire facade, etc. Then, the intervention of professional bricklayers guarantees you a repointing of the stone walls of quality and durability over time.
Our bricklayer masons will start by stripping the damaged joints with care. Once the surface has been cleaned, they will choose the colors of the repointing mortar in order to maintain the aesthetic appearance of the facade. They can finally move on to the step of repointing the stones or bricks.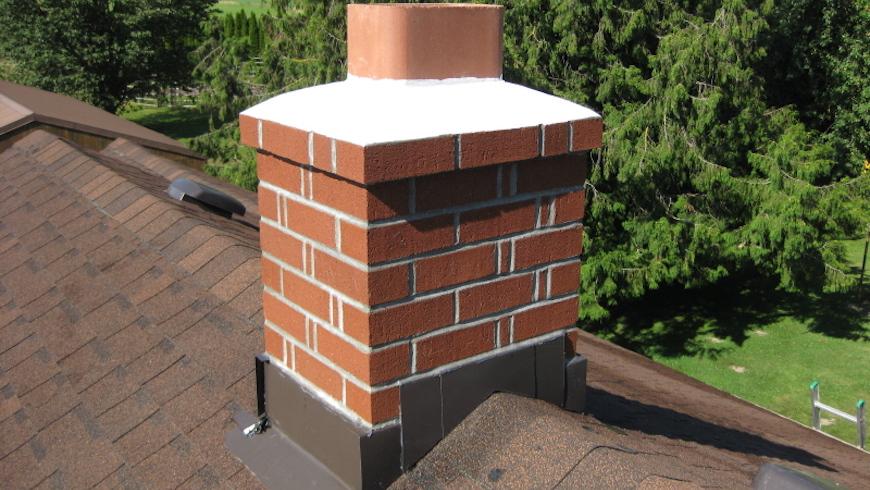 From baffles to corbels and parging, the field of chimney repair and maintenance has some interesting terminology. Some, like a chimney sweep, are self-explanatory. Others, like chimney repointing, aren't as easy to figure out. Why would you need to repoint your chimney? What was it pointing at in the first place?
Here's everything you need to know about chimney repointing and mortar joint repair, and why repointing is a great option for improving the appearance and structure of your Essex, MD home's chimney.